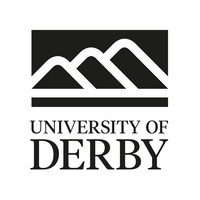 ELIGIBILITY & DURATION
Level-06 or Equivalent.
A minimum of 6 months working in the hospitality industry on a full-Time
basis.

If you have extensive industry experience at supervisory or management levels but do not meet the academic entry criteria above, we can consider your application – speak to our advisors for further information and guidance. When you apply, please send us a transcript of the modules you've already studied so that we can make sure your HND or Foundation degree is compatible with this course. If you would like to be considered based on your professional experience, please send us a detailed CV. 
Duration
01 Year 
AWARDING BODY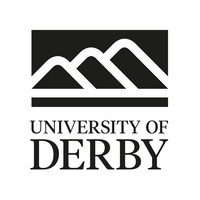 The University of Derby is a public university in the city of Derby, England. It traces its history back to the establishment of the Derby Diocesan Institution for the Training of Schoolmistresses in 1851. It gained university status in 1992. The university provides over 300 study programs at the undergraduate level.

COURSE OBJECTIVES
We will advise you of your study plan – the running order and availability of the modules – when you are invited to enroll. If we have insufficient numbers of students interested in an optional module, this may not be offered. In addition, where demand is high, some modules may be subject to a cap. To complete this top-up degree you will need to complete four 20 credit core modules and choose two optional 20 credit modules in your preferred areas (120 credits in total).
COURSE DETAILS
Leadership and management in Context

Wherever there are people, systems, and organizations, there will be leadership and management. Primarily this module will be studying the concepts of leadership and management within the modern organization with the context of the current business environment, modern employment law, and a more savvy employee base.



Management Research Project
The international service economy relies on particular research methods and techniques in order to cope with the intangibility of the products and an inherent customer focus. Therefore, graduates with analytic skills and the ability to match the importance of consumer awareness to research skills are in demand within the industry.



Managing Cultural Issues in Service Delivery
With the globalization of service, the importance of managing a multicultural workforce to meet the expectaƟons of an increasingly diverse market has become a major task for hospitality managers. This module examines how cultural differences impact organizational performance within service sectors and seeks ways to invesƟgate ways of delivering quality service that meets the expectations of international clientele.



Strategic Hospitality Operations Management
This module examines the parameters of operations within a hospitality context that have to be managed in order to achieve the business goals of the hospitality organization.
CAREER PROSPECTS
The hospitality industry is very competitive and continually expanding, so there are many opportunities for managers who want to work in the UK and overseas. Students who undertake the BA (Hons) International Hospitality Business Management will be able to pursue a range of exciting careers within this sector. A significant number of our students aƩain a good degree and have gone onto management positions in the industry or further progressed their careers to higher positions within the industry. Previous students have gone on to find senior roles in
the UK, Europe and the US, including one graduate who was employed at Gleneagles in Scotland. As you'll have a well-respected degree that's been accredited and recognized by the Institute of Hospitality, you should be in a great position to apply for roles in areas such as:
Hospitality Management.

Leisure.

Licensed Retail.

In-House Catering.

Outside contract catering for events.

Accommodation functions.

Events, Banqueting, and Conferences.

Human Resources.

Sales and Marketing.

Operations Management.
TUITION FEE & CHARGES
Level 6 students
Managing cultural issues in Services 20 credits module

Leadership and Management in context 20 credits module

Management Research Project 20 credits

Fees and funding

PER 20 Credits

Modules

Cost

UK/EU/

INTERNATIONAL  

£815

3

£2445