College of Tourism & Hotel Management (COTHM) proudly congratulates its student, Muhammad Junaid Sultan, for his outstanding culinary skills and exceptional achievement. Junaid Sultan has clinched the prestigious 1st position in the 'Zaiqay Ka Muqabla' cooking competition, which was featured on PTV Home's morning show, 'Morning at Home with Juggan Kazim.'
The competition, 'Zaiqay Ka Muqabla,' witnessed culinary enthusiasts from across the country showcase their talent and creativity in the kitchen. Organized by the esteemed morning show and judged by the renowned Chef Munira Kiran, this event provided an excellent platform for individuals to demonstrate their culinary expertise.
Muhammad Junaid Sultan, a student at COTHM, displayed his culinary prowess by presenting a delectable and innovative dish that impressed both the judges and the audience.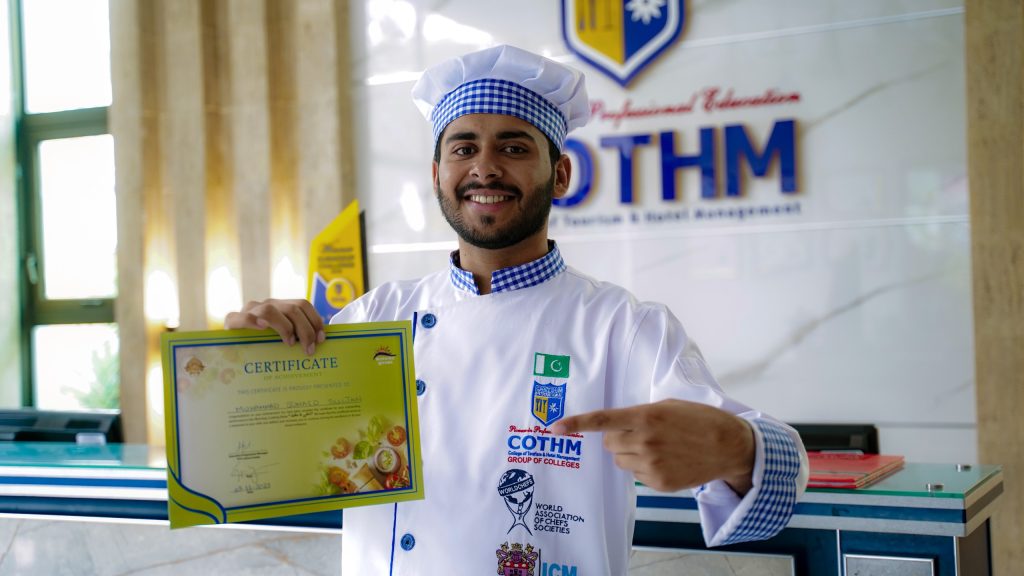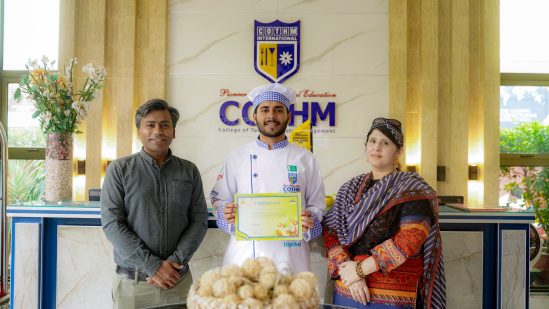 His remarkable performance not only reflects his dedication to the culinary arts but also highlights the high standard of education and training provided by COTHM.
Chef Munira Kiran, who served as the convener and judge of the competition, was impressed by the skill and creativity of the participants. She commended Junaid Sultan for his exceptional talent and expressed her enthusiasm for the bright future that lies ahead for this budding culinary artist.
COTHM takes immense pride in Junaid Sultan's achievement and his commitment to excellence in the field of gastronomy. This victory not only brings honor to COTHM but also serves as a testament to the institution's dedication to nurturing and developing culinary talent.
COTHM extends its heartfelt congratulations to Muhammad Junaid Sultan on this remarkable accomplishment and wishes him continued success and recognition in his culinary journey.