Chefs Association of Pakistan (CAP) President Ahmad Shafiq presented chef belts and life memberships to all the Worldchefs Asian Presidents of the 18 countries other than Japan, Burma, and North Korea present at the Worldchefs Asian Presidents Forum in Manila, Philippines.
The Countries Represented at the Forum Were
Pakistan
Bangladesh
Cambodia
China
Hong Kong
India
Indonesia
Iran
Korea
Laos
Malaysia
Mongolia
Myanmar
Nepal
Philippines
Singapore
Sri Lanka
Thailand
Vietnam
"This is a gesture of goodwill from Pakistan to the chefs community in Asia," said Ahmad Shafiq. "We believe that by working together, we can overcome the challenges faced by the chefs community and make a positive impact on the culinary industry."
He also said that CAP will continue to train the Pakistani youth to prepare them for international forums like the Philippine Culinary Cup and the Global Chefs Challenge.
"We want to give our young chefs the opportunity to compete at the highest level and showcase their talent to the world," he added.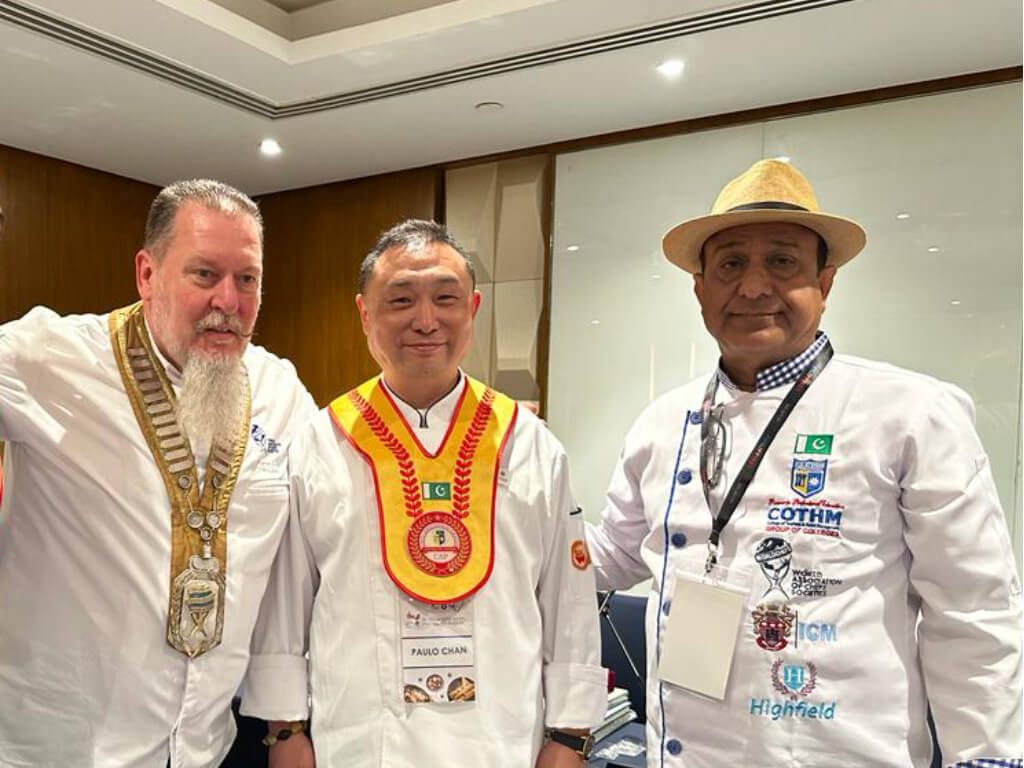 Thomas Guglar met the participants of the Global Chefs Challenge from Pakistan and appreciated them for representing their country at such a prestigious forum.
"The Pakistani chefs have shown great skill and determination," said Guglar. "I am confident that they will continue to achieve great things in the future."
The Worldchefs Asian Presidents Forum is a three-day event that brings together chefs from across Asia to discuss the challenges and opportunities facing the culinary industry. The forum also features educational sessions, competitions, and networking opportunities.