The Worldchefs Asian Presidents Forum, a prestigious event bringing together culinary leaders from across the region, is currently underway in Manila, Philippines. Representing Pakistan at this esteemed gathering is Ahmad Shafiq, President of the Chefs Association of Pakistan (CAP).
During the forum, Ahmad Shafiq presented Pakistan's perspective on the key challenges faced by chefs worldwide. His insightful contributions shed light on the diverse issues concerning the culinary community and offered valuable insights for addressing them collectively.
In a remarkable display of goodwill and camaraderie, Ahmad Shafiq, on behalf of CAP, extended chef belts and honorary life memberships to all the participating Worldchefs Asian Presidents of the 18 participating countries, excluding Japan, Burma, and North Korea. This gesture of appreciation was heartily acknowledged by Worldchefs President Thomas Guglar and Continental Director Willment.
Ahmad Shafiq expressed Pakistan's commitment to the welfare of chefs on both national and international levels. CAP will continue to focus on empowering the Pakistani youth, preparing them for prestigious international events such as the Philippine Culinary Cup and the Global Chefs Challenge, he said.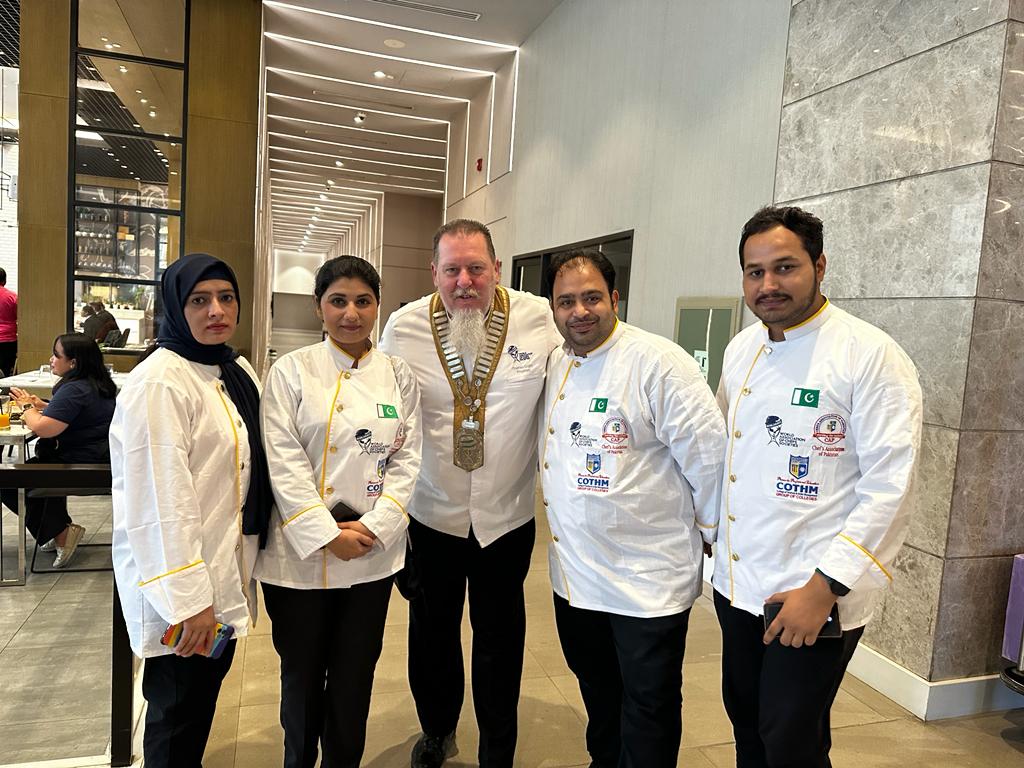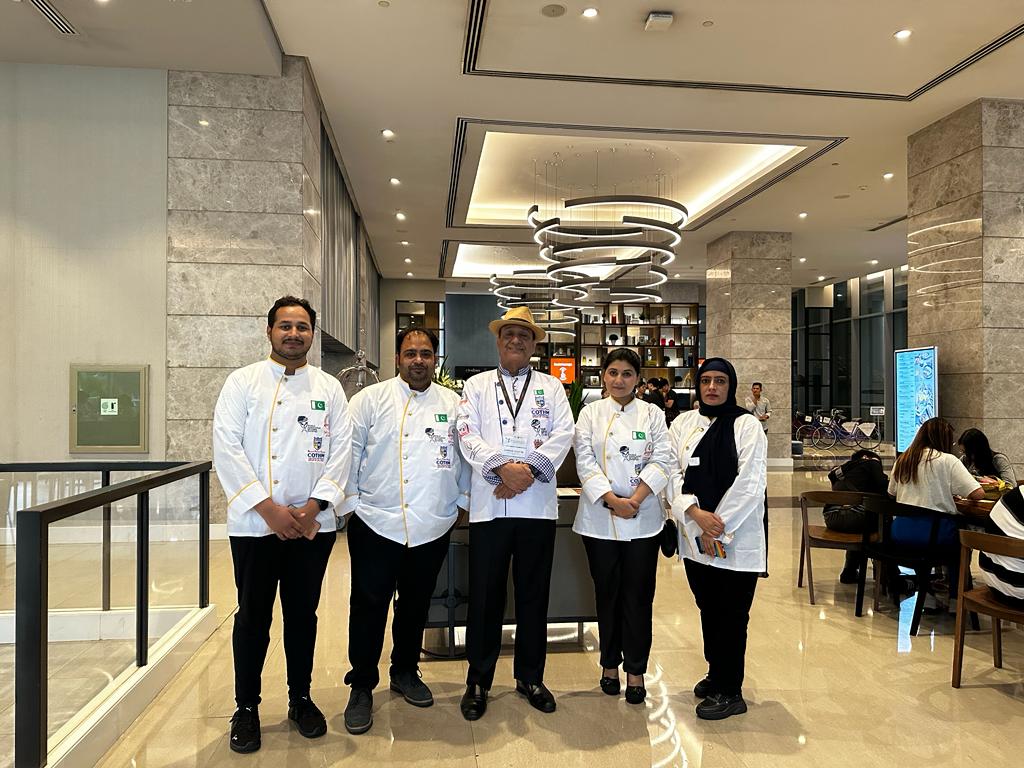 During the event, Worldchefs President Thomas Guglar personally met with the participants from Pakistan in the Global Chefs Challenge and lauded them for their exceptional representation of their country at this esteemed forum.
The Asian Presidents Forum provided a platform for culinary leaders to exchange ideas, collaborate, and work towards a more vibrant and cohesive global culinary community. The event culminated in a group photo capturing the camaraderie and shared commitment to culinary excellence.
CAP President Ahmad Shafiq expressed his gratitude to Worldchefs and fellow participants for the warm reception and collaborative atmosphere at the forum. He reaffirmed Pakistan's dedication to contribute to the betterment of the global culinary community.