Kashif Qureshi, Executive Director of Commercial, Marketing & Public-Private Partnership at Ravi Urban Development Authority, visited the College of Tourism and Hotel Management (COTHM) on Tuesday. He was warmly welcomed by the CEO of COTHM, Ahmad Shafiq, and the COTHM team.
During the visit, Ahmad Shafiq guided Kashif Qureshi through a comprehensive tour of the state-of-the-art facilities at COTHM, showcasing the college's commitment to excellence in hospitality and tourism education. He also visited the Chocolate Academy, where he met with its CEO Zainab Shafiq, and showed his love for the chocolate.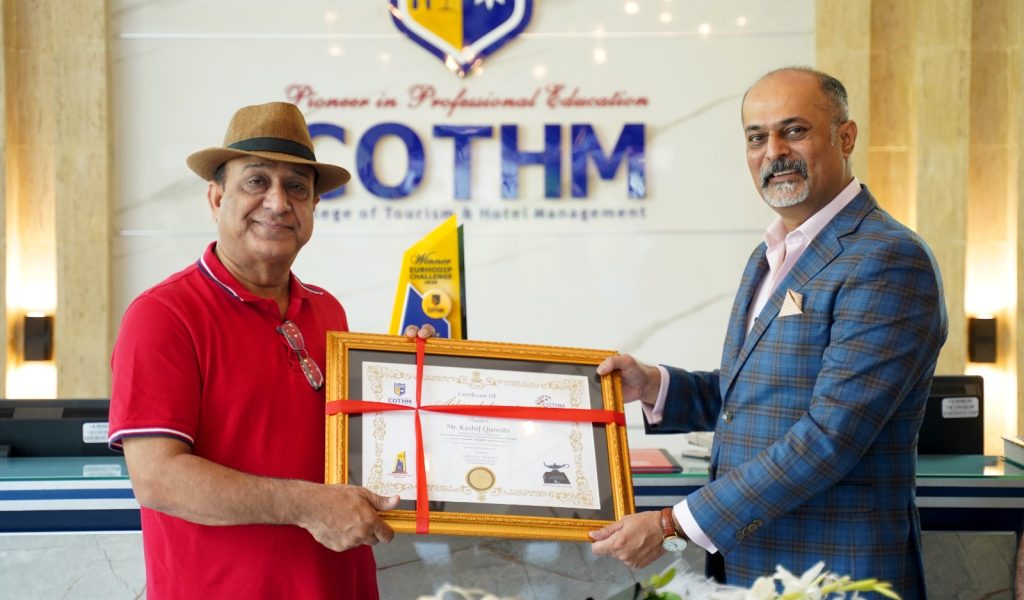 In his remarks to Ahmad Shafiq, Kashif Qureshi said, "It is my privilege to visit COTHM. COTHM is doing great work in the field of skills education. These types of courses are needed in Pakistan, and they will help to boost the economy.
"Kashif Qureshi also said that he is impressed with the college's commitment to providing quality education and its focus on practical training. He said that he is confident that COTHM will continue to play a leading role in the development of the tourism and hospitality industry in Pakistan.
The visit of Kashif Qureshi to COTHM is a significant endorsement of the college's work. It is a sign that COTHM is recognized as a leading provider of skills education in Pakistan.